December can be a very busy time of year—especially in the world of social media.
This month, Twitter introduced live video and then upped the ante with live 360 video—a feature Facebook also released in December.
Meanwhile, Instagram hit 600 million users and added new features to Stories while Snapchat launched Group Chat and custom sticker creation tools.
Don't worry about having missed anything in amongst the holiday parties and festive festivities. We've rounded up all the updates—big and small—from the major social platforms to ensure that you don't miss a thing.
Table of contents
Twitter
Live video
On December 14, Twitter introduced live video, powered by Periscope. Users can now create and Tweet live video from the Twitter app.
To start a live broadcast, users simply need to compose a Tweet then tap LIVE. The button brings them to a pre-broadcast screen so they can frame their shot before hitting Go Live to start broadcasting. Anyone on Twitter and Periscope can watch a live video, comment and send hearts by tapping the screen. The update is available on Twitter for iOS and Android.
Vine update
On December 16, Vine published a post about the future of the service following the October announcement that the app was being shut down. The post explained: "In January, we're transitioning the Vine app to a pared-down Vine Camera. With this camera app you'll still be able to make six-second looping videos, and either post them directly to Twitter or save them to your phone." Additionally, Vine said it would be introducing a feature to make it easy for a Vine user's followers to follow them on Twitter as well as the ability to download Vines through the app or the website.
Live 360 video
On December 28, Twitter introduced live 360 video. When users watch videos marked with a LIVE 360 badge, they can move their phone or swipe the screen to change what they see. While any user on Twitter or Periscope can watch live 360 videos, only select partners currently have the ability to start a 360 broadcast.
Facebook
Terrorist content
On December 5, Facebook partnered with Microsoft, Twitter, and YouTube to "help curb the spread of terrorist content online." The four tech companies have committed to the creation of "a shared database of 'hashes'—unique digital 'fingerprints'—for violent terrorist imagery or terrorist recruitment videos or images that we have removed from our services." Facebook explained: "By sharing this information with each other, we may use the shared hashes to help identify potential terrorist content on our respective hosted consumer platforms."
Lead Ads updates
On December 8, Facebook announced several updates to their lead ads offering, which was initially released a year earlier. Advertisers can now add custom disclaimers, use videos, or add a context card to provide people with more information before they sign up. Additional updates make it easier to run and measure campaigns as well as manage leads. Facebook also said it plans to roll out more features in the coming months to make lead ads even more powerful.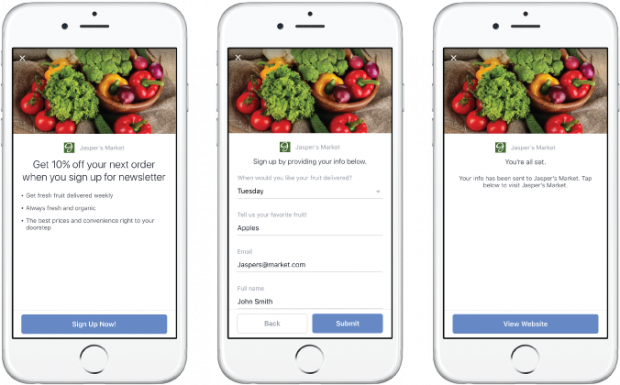 Metrics updates
On December 9, Facebook introduced its new Metrics FYI blog series with three announcements:
They're improving the estimated reach methodology available in ads creation. The network explained that the change is "to help advertisers get a better view of the number of people they can expect to reach with ads."
They're introducing streaming reactions for live videos. Live videos can have multiple reactions per person, because users can react at any point during a broadcast. However, these additional reactions were initially misallocated into a metric called "Reactions from Shares of Post" instead of counting as "Reactions on Post."
They've identified a discrepancy between the counts for the Like and Share buttons via the network's Graph API and when people enter a URL into the search bar in the Facebook mobile app. The company is working to resolve this issue.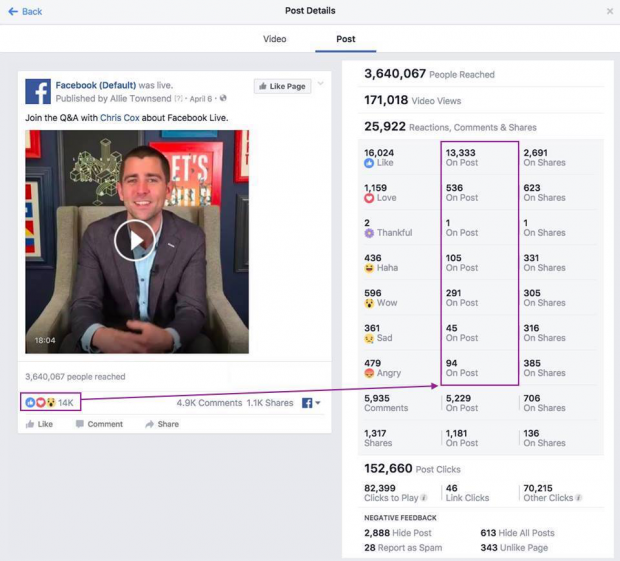 Live 360
On December 12, Facebook introduced Live 360 video. Facebook explained: "360 video immerses viewers fully into the scene, letting them explore on their own and experience a new environment. We're excited to combine these two formats with Live 360 video."
The network launched the new feature with a Live 360 video by National Geographic, broadcast from the Mars Desert Research Station facility in Utah, on December 13. The feature will be available to more Pages via the Live API in the coming months and Facebook says it plans to roll it out more broadly for all Pages and Profiles in 2017.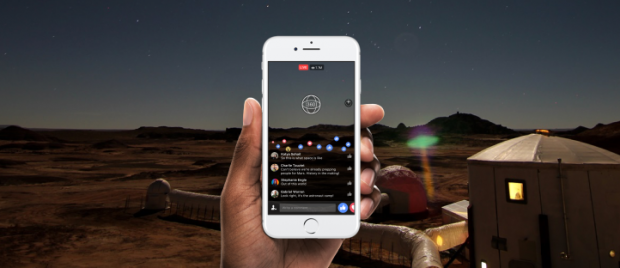 New resources for parents
On December 13, Facebook launched the Facebook Parents Portal, which features new resources for parents on the network. The company explained: "Our goal is to help foster conversations among parents and their children about staying safe online… Whether you have an account or your teen does, we've compiled some basic information to help you get the most out of your experience and help your child navigate theirs." The site includes step-by-step videos and is available in over 55 languages.
Third-party fact-checking
On December 15, Facebook began to roll out updates to address hoaxes and fake news. The network made four changes:
They made it easier for users to report a hoax.
They've partnered with third-party fact checking organizations (signatories of Poynter's International Fact Checking Code of Principles) in order to flag stories as disputed. Facebook explained: "If the fact checking organizations identify a story as fake, it will get flagged as disputed and there will be a link to the corresponding article explaining why. Stories that have been disputed may also appear lower in News Feed." Users can still share these stories, but when they do, they'll see a warning that the story has been disputed. Flagged stories also cannot be made into ads or promoted.
They're going to test a new News Feed ranking signal to better rank stories that people are less likely to share after reading.
They're taking several steps to reduce the financial incentives for creating and disseminating fake news. They've eliminated the ability to spoof domains, "which will reduce the prevalence of sites that pretend to be real publications." And they're analyzing publisher sites to detect where policy enforcement actions might be necessary.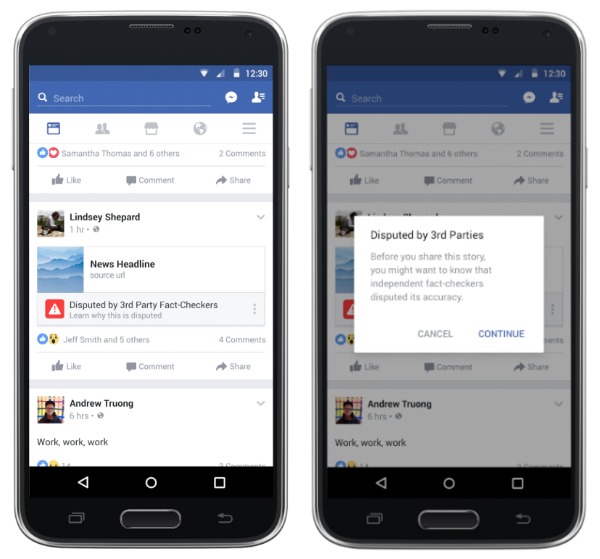 Group video chat in Messenger
On December 19, Facebook rolled out video chat in Messenger groups. Users can see up to six people at a time, though groups as large as 50 can tune in or join via voice.
To start a video call, simply open an existing group conversation (or create a new one) and tap the video icon in the upper right-hand corner of the screen. Everyone will be notified and each person can join when they're ready. Users can also choose to directly ring a couple of people or the whole group.
The new feature is available worldwide on Android and iOS devices as well as through the desktop version of Messenger.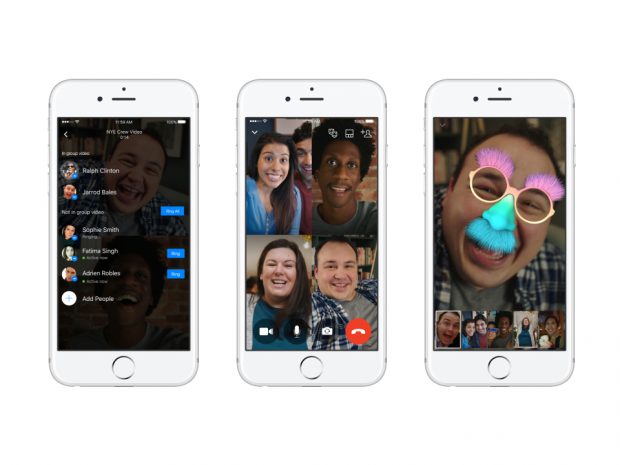 Marketing program focused on sharing moments
On December 20, Facebook introduced a marketing program designed to "invite people to share and talk about events and moments that are happening in their communities and around the world."
The program will feature messages about a specific event or moment at the top of News Feed. In the U.S., Facebook recently used the program to encourage users to share content about topics like the supermoon and Thanksgiving.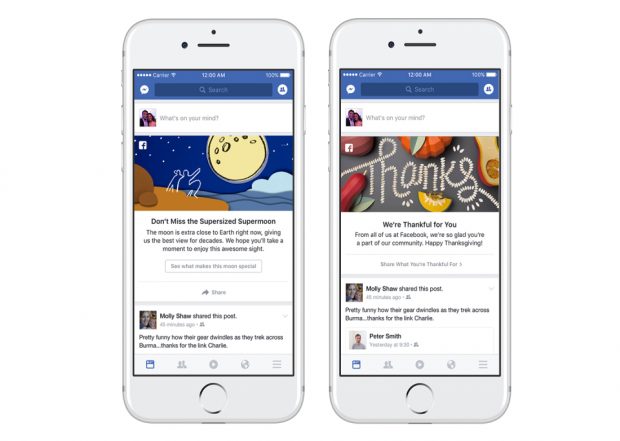 Live Audio
On December 20, Facebook introduced Live Audio, a new option for users to tell a story with sound rather than imagery. Facebook explained: "From interviews to book readings, we're excited about the layer of interactivity that Live Audio brings to both the broadcaster and listener." As with Live Video, users can discover Live Audio content in News Feed, comment, leave reactions in real time, and share with their friends.
Android users can continue listening to Live Audio even if they navigate away from the app, while iOS users can listen as they browse other parts of Facebook. The feature is being tested with several partners, including BBC World Service, LBC, and Harper Collins.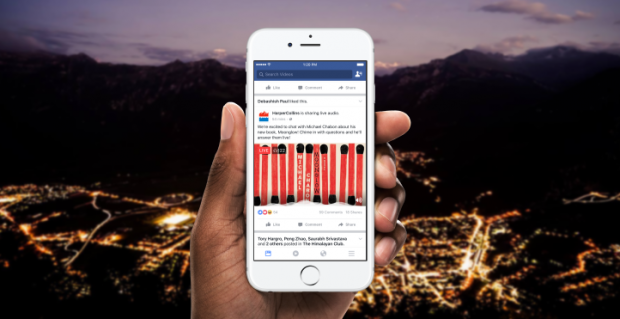 Instagram
New controls
On December 6, Instagram introduced three new controls to keep the platform safe and welcoming:
They began to roll out a way to turn comments off on any post. This feature was previously only available to select accounts.
They introduced the ability to remove followers from private accounts.
They started offering anonymous reporting for self-injury posts. Instagram explained: "If you believe that someone you care about may be thinking about injuring themselves, you can report it anonymously, and we will connect your friend to organizations that offer help."
Saved posts
On December 14, Instagram rolled out Saved Posts, giving users the ability to save posts to revisit later. To save a post, simply click the bookmark icon at the bottom right of a post. Saved posts will appear in a new tab in users' profiles. They are only visible to the user. The feature is part of Instagram version 10.2, available for iOS and Android.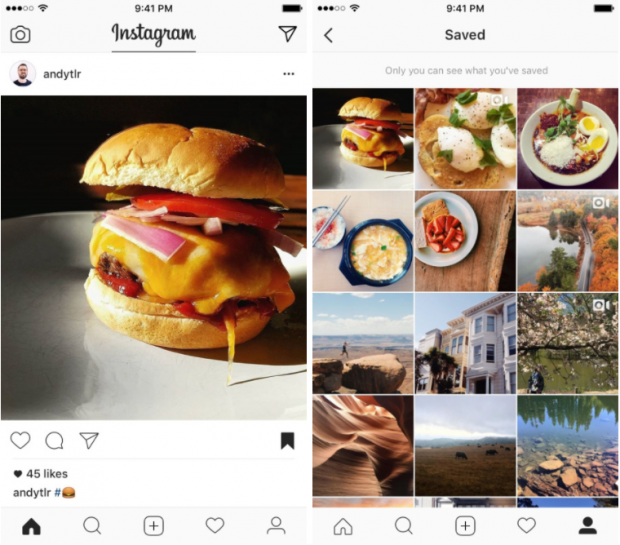 600 million users
On December 15, Instagram announced that the platform has 600 million users. As noted in the post, 100 million of those users joined in the past six months alone. The platform announced 500 million users in June 2016.
New look for posts
Mid-way through December, Instagram introduced a new look for posts. The new design moved all content to the left-hand side of the header to streamline the look of posts. The update also affects ads: the Sponsored label will now appear under the profile name.
There will also be a new menu icon on the right side of the header which, when clicked, will activate hide or learn options for ads as well as a menu of sharing options for organic posts.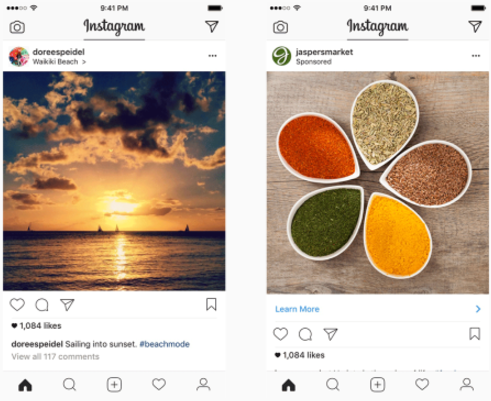 New Stories features
On December 20, Instagram added several new features to Stories. Users can now add stickers to posts to add context such as the weather, current time, or location. Stickers are available in a variety of styles and can be moved and resized to fit the Story they're being used on. Users can add as many stickers as they like to their Instagram Story.
Instagram also rolled out a new hands-free option to give users the ability to start recording a video with a single tap. Additionally, users can add as much text to a photo or video in their Story as they want. Choose between left, center, and right justified as well as slider sizing options and automatic text wrap. The updates are available as part of Instagram version 10.3 on iOS and Android.
In an exciting update for brands, business accounts can now save their entire Story from the past 24 hours to camera roll as a single video. This feature is available in iOS.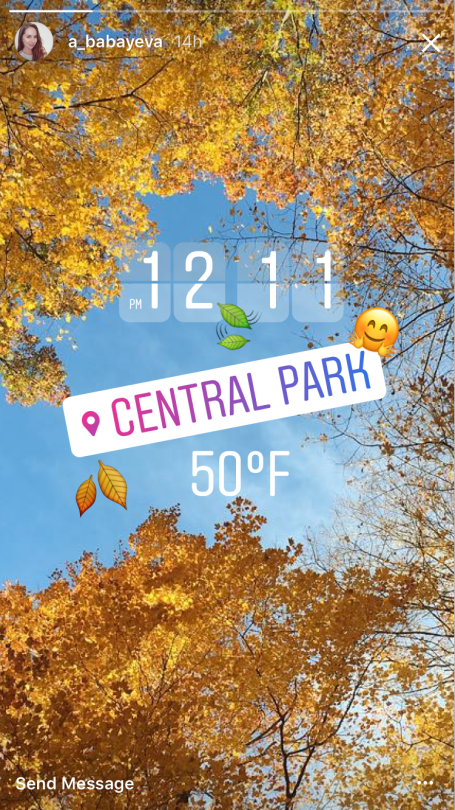 Pinterest
Promoted Pins available in Canada
On December 1, Pinterest announced that they're expanding Promoted Pins to Canada. First launched in 2014 in the U.S. and made available in the U.K. earlier in 2016, Promoted Pins are Pinterest's answer to ads.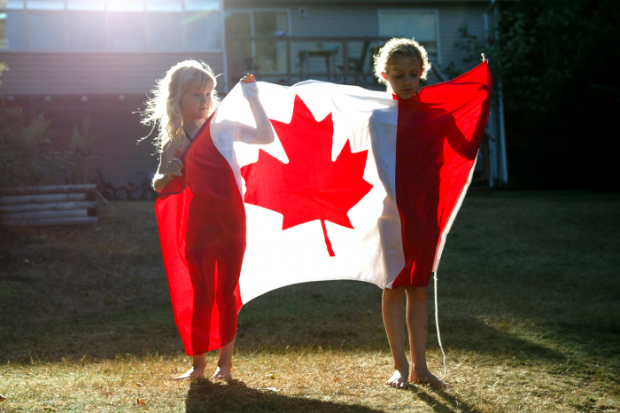 YouTube
Creators for Change
On December 12, YouTube expanded their Creators for Change program. Initially launched in September 2016, Creators for Change is "a global initiative dedicated to amplifying (and multiplying) the voices of YouTube creators who tackle division and hate with videos and stories of hope, connection, and understanding." YouTube has launched a website for the program and announced new ambassadors.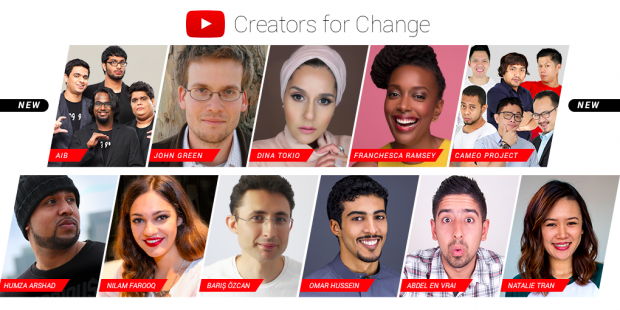 LinkedIn
Conversation starters
On December 6, LinkedIn introduced conversation starters in Messaging to make it easier for users to break the ice. There are several types of conversation starters, including updates on a connection's professional activity (such as new jobs, work anniversaries, or recent publications), shared experiences (such as working at the same company or joining the same group), and shared connections.
Microsoft acquisition official
On December 8, LinkedIn announced the official close of the network's acquisition by Microsoft. LinkedIn explained: "This is a major milestone for the company, one that we believe will accelerate how we connect the world's professionals to make them more productive and successful… We're going to focus on how we leverage Microsoft's impressive scale and innovation to create more value for all of you."
Hootsuite
Bulk scheduling composer updates
On December 6, Hootsuite updated its bulk composer feature to make it even easier for users to schedule messages. The new composer sends alerts about any errors found in specific messages and allows users to add images to messages and customize link previews prior to scheduling. Find out how bulk scheduling can save you time and learn how to schedule up to 350 messages at once.

WeChat integration
At the end of 2016, Hootsuite introduced a new WeChat app in the App Directory. Hootsuite Enterprise users can now send or schedule messages, engage followers, and manage their brand's WeChat presence directly from the Hootsuite dashboard. Learn more about how to use WeChat for business in our guide.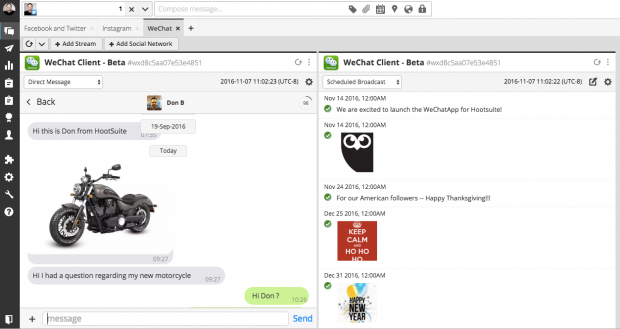 Snapchat
Groups
On December 13, Snapchat introduced Groups, a new feature that allows users to communicate with up to 16 friends at once. Users can create Groups while sending a Snap or when they're making a new Chat. When a user's friends are present in a Group Chat, their names will be displayed at the bottom of the Chat. Messages sent to a Group will be deleted after 24 hours by default. Snaps sent to the Group can be opened and replayed the same as regular Snaps—once by each recipient.
New creative tools
On December 13, Snapchat also introduced several new creative tools: Scissors, Paintbrush, and Shazam. With Scissors, users can cut out part of a Snap in order to turn it into a sticker. The Paintbrush feature can be applied to Snaps in Memories. Additionally, users can also now use Shazam to identify songs while in the app.
Keep up with all the latest social news by using Hootsuite to keep track of all the accounts you follow. Try it free today.