Are you getting the most out of your social media? If not why !?!?!? Here are some great tips to start with. You can do all the reading you want but the most important thing is DO IT!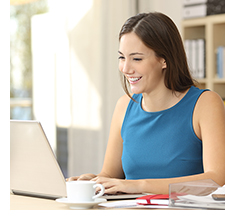 Conversations are the cornerstone of business relationships, but finding a great opener isn't always easy. The new LinkedIn messaging feature can help!
Now available in the LinkedIn mobile app (and coming to desktop soon*), LinkedIn offers personalized conversation ice breakers pulled from the profile data from you and your connections. These conversation starters can help you spend less time thinking of what to say and more time having meaningful dialogue.
Types of conversation starters include:
Updates on professional activities, so you can congratulate connections on starting a new job, a work anniversary or when they've published an article on LinkedIn.
Shared experiences, so you can build rapport over previous employers, educational backgrounds or mutual group memberships.
Shared connections to help you connect over contacts you have in common.
How it works: Within the LinkedIn app, locate the messaging option in the menu, then select the pencil and paper icon to start a new message. Next, enter or select the name of the contact with whom you'd like to connect. Tap the lightbulb icon to see a list of personalized conversation starters and select your favorite.
Compose the rest of your message using a personal and conversational tone. And make sure to give them a reason to reply by asking for their advice or opinion.
LinkedIn conversation starters are an innovative way to help you break the ice, rekindle professional relationships, and make the most of your LinkedIn experience.
*Availability at time of writing.
Sources: Inc., LinkedIn
Save